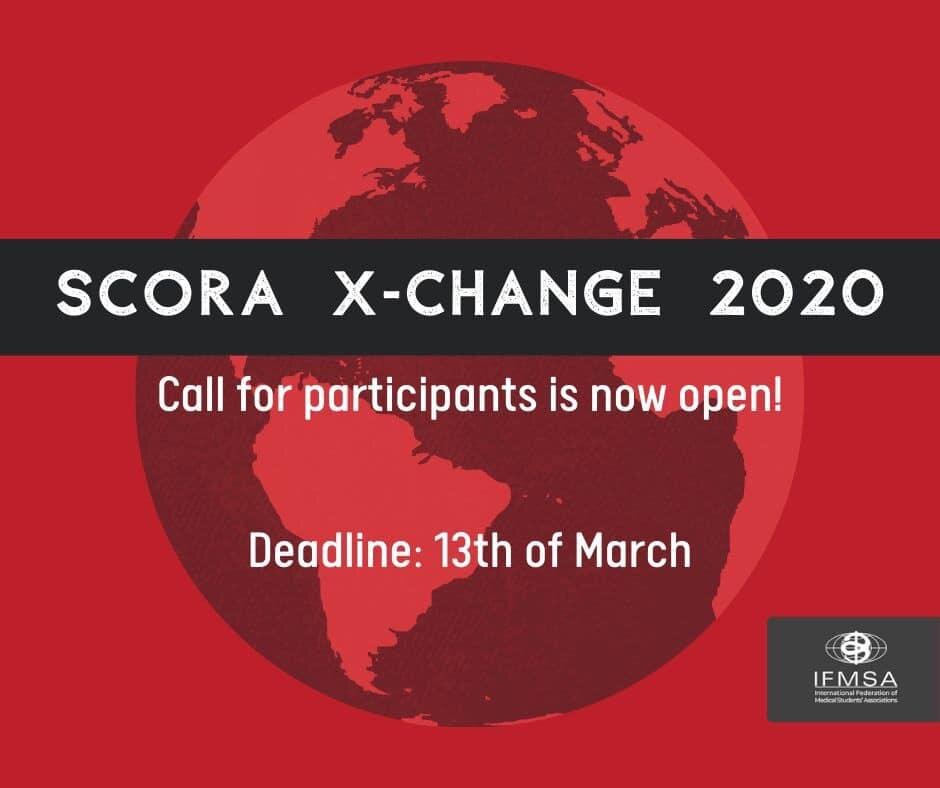 DEAR MEMEBERS,
 We hope that you are as excited as we are to see this post! Today we open the first CALL FOR PARTICIPANTS for the SCORA X-Change 2020!
How to apply?
Attaching all necessary documents and answering all other sections.
The deadline to apply is 13th of March 23:59 GMT (mind the timezone!).